Reviews
BOOK REVIEWS
---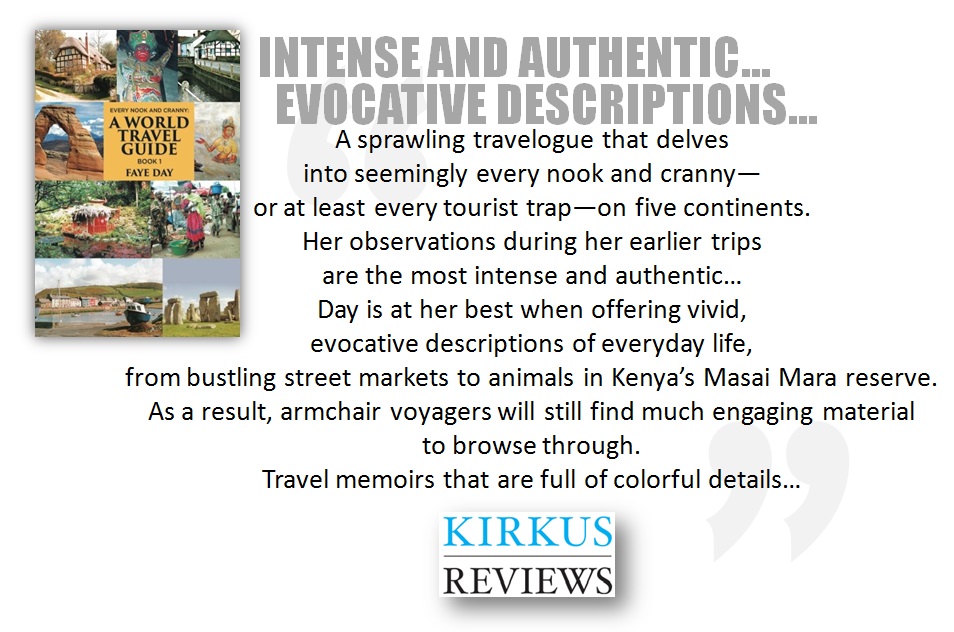 ---
"I've read Faye's work, particularly her account of her travels in China. She has an engaging and lively writing style which provides just the right amount of detail to capture the colours, sounds, sights, and foods of the many places she has visited. You read her work, close your eyes, and you're there! This is the skill of a true wordsmith. She writes concisely and at a jaunty pace; the reader is drawn in as images of places described come in to sharper focus. Faye is obviously enthusiastic about her travelling, the ever-present excitement for places seen and people met running through the fabric of her work. These are perspectives and panoramas seen through the
eyes of a true citizen of the world." 

Simon Norton
yours2read
---
Hi Faye,
I took your book home last night and have read your story about Rapa Nui.
Well done, you have of course piqued my interest by stating that you would keep some of the island's secrets.
I'm not sure that I'll ever get there but it will remain on my list of things to (hopefully) do.
I'll try and get through a few more chapters soon but, with the Rapa Nui  story and a few other passages I read last night, I'm sure I'll enjoy it; you have a very free-flowing style which can be sadly missing in non-fiction.
Best of luck,
Steven Hellwig 
Library Officer
Scarborough Library
---
"I have bought a copy of Faye's first book which is an amazing travelogue by a very interesting, brave and inspiring lady! It's great that she is sharing her experiences and expertise with others!"
Margaret McLoughlin
---
"Every Nook and Cranny is full of useful and entertaining information for those of us who share the author's passion for travel."
Margaret McLoughlin